Quick note on a speech of Iachimo to Imogen (Innogen), which I think most editors have got wrong. Iachimo is trying to imply that Imogen's beloved Posthumus has been unfaithful to her.
What! are men mad? Hath nature given them eyes
To see this vaulted arch, and the rich crop
Of sea and land, which can distinguish 'twixt
The fiery orbs above, and the twinn'd stones
Upon the numbered beach, and can we not
Partition make with spectacles so precious
'Twixt foul, and fair?
"Twinn'd" might not mean what you think it is (more on that in a moment). There is also a textual crux to note: "th'unnumbered beach" or "the number'd" beach? (See Note 1).
A plausible enough reading would be something like, "Wow, how is it that
certain
men (not naming any names or anything) can distinguish really fine details, e.g. distinguish which star is which, or distinguish between two grains of sands that look identical from a distance ... and yet can fail to tell the difference between a foul woman and a fair one?"
Nosworthy's Arden
Cymbeline
seems a bit confused in this scene overall. Like most editors, Nosworth interprets "distinguish" as "distinguish orb from orb, and stone from stone." (See Note 2). The more recent Wayne Arden edition is way better and hugely useful, but it also goes with "the countless stones that the human eye can differentiate from one another."
But there's another strong reading here. It's not
altogether
different: the two readings are as different as two grains of sand, maybe?
I
don't
think Iachimo's conceit is: "How can this be? We are capable of making impressively minute differentiations! And yet Posthumus can't even make this obvious differentiation!" Actually Iachimo's conceit is: "Men are so inconsistent, we must be mad! We can spot incredibly big, obvious, in-your-face differences, and yet here is a difference that is even
more
big and obvious than any of the others, and yet Posthumus can't see it!"
Pebbles and stars are mentioned in this way in
Coriolanus
: as an exemplar of difference, because the one is small and the other great.
What is this?
Your knees to me? To your corrected son?
Then let the pebbles on the hungry [i.e. sterile, poor, meagre] beach
Fillip [i.e. flick, strike] the stars!
So according to Iachimo: Nature has given men eyes to see the sky, the sea, the land. Nature has given men eyes that can tell the difference between the sky, the sea, the land, to tell the difference between the stars above and the grains of sand below, and yet apparently such eyes can't tell the difference between even more strikingly different entities, fair Imogen and somebody foul Iachimo is thinking of, who is real and not made up.
What do you think? Here it is again.
What! are men mad? Hath nature given them eyes
To see this vaulted arch, and the rich crop
Of sea and land, which can distinguish 'twixt
The fiery orbs above, and the twinn'd stones
Upon the numbered beach, and can we not
Partition make with spectacles so precious
'Twixt foul, and fair?
A little counterevidence. First, consider "spectacles so precious": the "spectacles so precious" are almost certainly the "eyes" from earlier (cf.
Henry IV pt. II
: "And bid mine eyes be packing with my heart: / And called them blind and dusky spectacles"), although they just
might
be spectacles in the sense of "things seen," "shows." On balance, it does seem like a moment when Iachimo is praising human eyes as brilliantly delicate and discerning, although perhaps with some archness or sarcasm. (See Note 3).
Second, the word "twinn'd" creates a little ambiguity. The word is a bit of an autoantonym, very much like "cleaved," suggestive of either (or both) connection and disconnection. I think here "twinn'd"
doesn't
mean "identical" or "similar," as most editors have read it. Rather it suggests either "twofold, paired" or "twined, entwined, associated, connected" or (even better!) "cleft, asunder, parted, in twain," as the firmament is parted from the land. Compare the ballad 'William's Ghost': "We twa shall never twin." It's not about two grains of sand that are so similar they're like twins. Rather, it's about the heavenly fire divided from the dirt underfoot.
Okay, something close to the orthodox reading is still definitely defensible. But if you plump for it, you're plumping for something clunkier and messier than has been made out. Nature has given us eyes that can see the sky, the land, the sea,
and
can distinguish one star from another,
and
can also distinguish grains of sand on the beach from each other. If this really is what Iachimo is saying, then he's praising our eyes more for their
diverse
capabilities than for their discernment specifically: he's saying they can make obvious distinctions
and
non-obvious ones.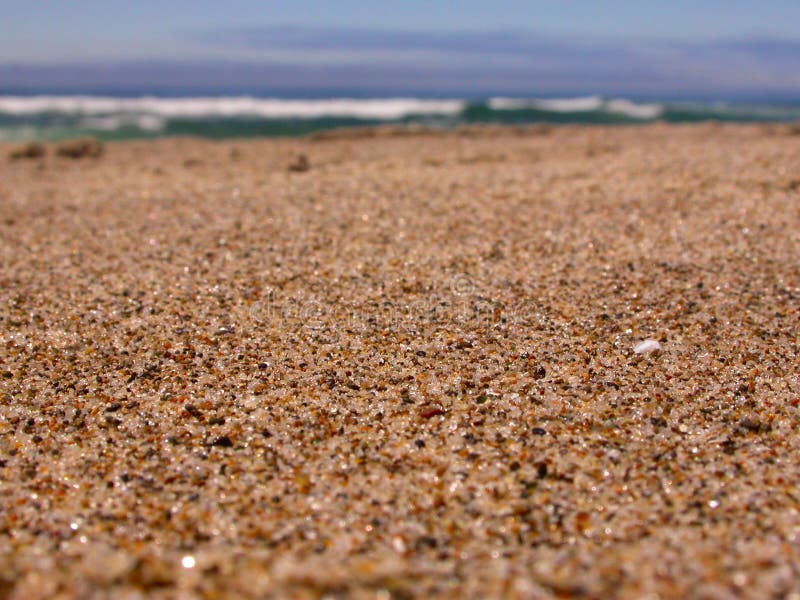 But all in all, the reading that most editors reject is the one that makes sense to me. What do I think has led us astray? First, editors have wrongly assumed "twinn'd" must mean "similar." Second, the set-up (the first three lines) is
relatively
easy to interpret, and editors have tended to exclude it from their ponderings. But it's hard to spin the divisions of sky, land, and sea as the fine discriminations of our most delicate organs of perception.
Third, I think most editors have mistaken subtext for text. Wayne says insightfully: "Innogen is supposed to overhear this speech as Iachimo elicits her attention with dense and elliptical language while obstructing her comprehension of his false tale." And maybe what's missing so far has been serious consideration of what Iachimo is trying to do. Iachimo is being a pick-up artist. He is attempting a massive apophasis, mentioning Posthumus's infidelity by not mentioning it. He is trying to plausibly lie to Imogen about Posthumus, as part of manipulating Imogen into having sex with him. He is, in short, being deviously creepy at the level of subtext and subliminal suggestion.
The key here is that Iachimo doesn't
really
want to convey to Imogen that Man is, or that men are, good at making fine distinctions, with the curious inexplicable exception of Posthumus. He
really
wants to remind Imogen that men are
bad
at it. Men are terrible at it. Hawks are
constantly
taken for handsaws, puttocks put in place of eagles, everybody is constantly exiting stage left pursued by a bush, true valuation of a person is probably even the
exception
rather than the rule. Everyone knows this. Obviously Imogen was foolish to think that Posthumus would be any different. But Iachimo wants Imogen to feel as though
she has had this thought herself
.
So Ichamo counterfeits a meet cute. He pretends that he doesn't know that hearts are fickle and perception is pratfalls and chaos and pickles. He pretends that he, in the throes of his infatuation for Imogen that he is charmingly incompetently failing to conceal, has temporarily forgotten all this, and come to believe that hearts are true, and fairness is unmistakeable. Just linger for a moment on how gross and devious this is. At the very moment that he is saying "That's so weird, how could Posthumus so overvalue this other woman?" he is also (as though it were dramatic irony) giving her the spectacle of a man overvaluing a woman.
What! are men mad? Hath nature given them eyes
To see this vaulted arch, and the rich crop
Of sea and land, which can distinguish 'twixt
The fiery orbs above, and the twinn'd stones
Upon the numbered beach, and can we not
Partition make with spectacles so precious
'Twixt foul, and fair?
That is the sense, anyway, he hopes to manipulate her into making of this speech. Should Imogen entertain the idea that Posthumus cannot tell the difference between herself and this unnamed other woman, the credible explanation is that
they are not really all that different
. That which distinguishes them, rather than being greater than the difference between a sun and a grain of sand, is subtler than the difference between one grain of sand and another. This notion has obviously not occurred to this gentle lovestruck Italian lord: although no doubt it soon will. Just as Posthumus once overvalued her, now so does Iachimo. Perhaps it will soon pass, as it did for Posthumus. Unless ... unless,
unless
... maybe she
does
have some great value, that he can perceive, but she cannot? This is the same Imogen who a little earlier said of Posthumus: "he is / A man worth any woman: overbuys me / Almost the sum he pays." Perhaps it might have 'worked.' It doesn't.
So here in summary, finally, it is. I think Iachamo is saying something like, "I'm not exactly saying that there is another woman on the scene, but if there were, the difference between you two (it appears to me) is greater than the difference between the stars and the sand." But at the same time, his choice of imagery invites Imogen to think: "Such things happen all the time! Comparing one woman with another is not like comparing the sand to the stars, even if this lovesick cutie thinks it is. Comparing one woman with another is comparing like with like. For a lot of men, the difference between two women is like the difference between two grains of sand. Oh sure, if a man really looks, he might see it. But then aren't some grains of sand identical? Maybe if you get up
really
close, maybe if you're wearing
spectacles
, the differences emerge. But we're
not
up close, are we? For a lot of men, the difference between two women is like the difference between two stars. And while some stars stand quite distinctly apart, many are indistinguishably dissolved into one another, as a milky haze. And it depends, it depends, it is variable night by night. It depends on the clouds and the weather, and a lot of things. Which kind am I, really? Am I blazing solitary, or am merged into the luminous mess? I know what this most honest fellow thinks I am, but bless him, he is mistaken. Beaches and haze ain't shit."
It is a neg.
Maybe that's too clever by half, the kind of interpretation you only get away with in Shakespeare scholarship. Not that you
shouldn't
get away with it in Shakespeare scholarship. It's just that that kind of richness and polysemy is everywhere, and should be everywhere legitimate.
Anyway. Here is Imogen to Pisanio, servant to Posthumus, quizzing him about how he and Posthumus parted. It has a strong vicarious "no
you
hang up" energy.
Imo. Thou shouldst have made him
As little as a crow, or less, ere left
To after-eye him.
Pis. Madam, so I did.
Imo. I would have broke mine eye-strings, crack'd them, but
To look upon him, till the diminution
Of space had pointed him sharp as my needle:
Nay, followed him, till he had melted from
The smallness of a gnat, to air: and then
Have turn'd mine eye, and wept.
---
Note 1:
All of this, by the way, has some bearing on the textual crux: "th'unnumbered beach" or "the number'd" beach? Theobald: "I have no idea in what sense the Beach or Shore should be called 'number'd.' I have ventured, against all copies, to substitute
th'unnumbered
beach." Theobald quotes
Lear
for support: "The murmuring surge, / That on th'unnumber'd idle pebble chafes."
Wayne also likes the emendation of "the number'd" to "th'unnumbered." She suggests that describing the sand as countable kind of undermines the comparison ("How is it that even the endless grains of sand on the beach can be differentiated, but not fair and foul?"). This doesn't feel right to me: if Iachamo really is praising eyes for being so discerning, isn't the point that even the grains of sand on the beach are in principle countable, since our eyes
can
tell them apart?
So this beach, numbered or not? Some absolute mavericks have also gone for umber'd or cumber'd or amber'd or whatever. Warburton thinks the beach is "humbl'd" because it's "daily insulted with the flow of the tide"! Another wacky idea: "numbered" as in "numbers" as in "metre", as in the rhythms of the waves and tides.
"Numbered" makes perfect sense to me, and coheres well with the notion that Iachimo's speech is pretending to be about how easy it is to distinguish things, while insiduously inviting Imogen to dwell on how difficult some men seem to find it to distinguish things.
Note 2:
Nosworth also suggests the orbs might be moon and sun. Okay. Way more likely they're stars. There's biblical resonance, e.g. from
Genesis
: "That in blessing I will bless thee, and in multiplying I will multiply thy seed as the stars of the heaven, and as the sand which is upon the sea shore".
Note 3:
That said, being able to truly tell the difference between stars and sand could be a precious faculty. And anyway should allow "precious" to carry a sense of not just "valuable" but also potentially "refined, fastiduous, perhaps over-fastidious" and a fair dose of sarcasm: can any spectacles that can't partition fair and foul really be precious in either sense?